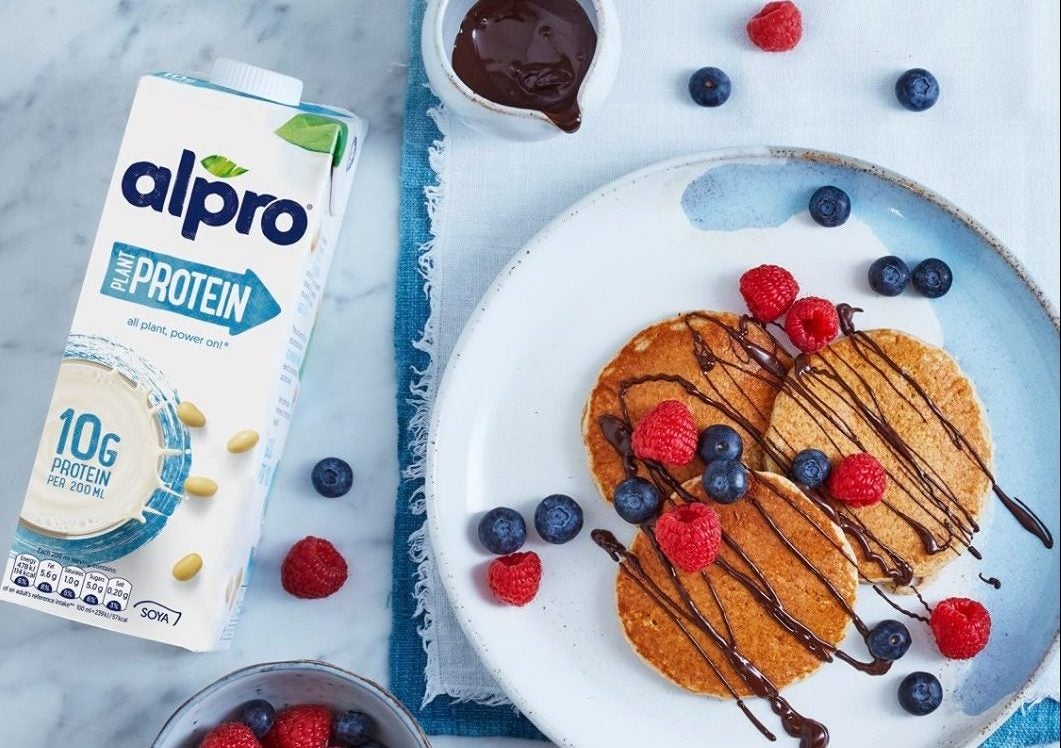 The Alpro business of French dairy giant Danone has invested in a UK plant to expand production of its plant-based drinks.
Alpro's factory in Kettering, a town in the East Midlands county of Northamptonshire, was the recipient of GBP41m (US$56m) to boost capacity of its soya, oat, rice and coconut-based beverages supplied to the UK market. The project has created 25 jobs to add to the existing employee count of 200.
Around GBP17m was put into a new high-speed production line to increase output to 300 million litres, while further investment is planned to bolster capacity to 400m litres "as early as 2022".
Alpro said the investment also included a trigeneration unit combining cooling, heating and power to "simultaneously generate electricity, useful heating and cooling from the combustion of gas – resulting in a more efficient use of primary energy" as the business seeks to lower carbon emissions.
A new water treatment plant has also been added, cutting water usage and resulting in 218 cubic metres of water recycled a day.
"With more products created in the UK for UK shoppers, the investment slashes the need for imports, dividing by four the number of Alpro trucks coming to the UK, hence reducing Alpro's CO2 emissions from transport significantly," the company said in a statement.
Sue Garfitt, Alpro's general manager in the UK, said: "As a committed B Corp business, our environmental impact matters in everything that we do, so we are proud to be making this positive progress in further reducing our planetary footprint.
"We've made leaps and bounds across our product portfolio, including reducing our packaging usage and striving for 100% recyclable packaging and 100% plant-based or recycled materials by 2025, so it's vital that our sustainable initiatives are also being reflected in our sustainable manufacturing processes."
Alpro's Kettering plant has cut energy consumption by 40% in the last 13 years and also operates a zero waste to landfill policy, the company said.
The business was brought to task by the UK's advertising regulator last month after a complaint by a consumer over its 'good for the planet' credentials. The body ruled the advertising for Alpro's almond and oat drinks and its soya yogurts could be deemed as misleading.