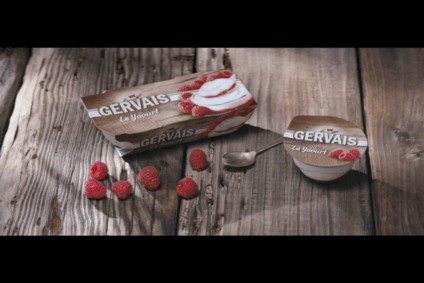 Danone has marked the relaunch of its Gervais desserts in France as a yoghurt brand with a new advertising campaign.?
Gervais, formerly a dessert brand, has been relaunched as a "gourmet" range of yoghurts. The lines features seven flavours: lemon, citrus fruits, blueberry, raspberry, strawberry, vanilla and plain. The company launched the advertising push earlier this month.
Danone, which stopped selling the dessert in 2007, told just-food: "Gervais is a very endearing brand for both Danone and the consumers, thanks to its historical savoir-faire for 160 years. It was thus unthinkable for Danone to give up on this brand and not offer it to consumers. Danone maintains [the] spirit and values of Gervais thanks to quality products made with whole milk, cream and quality fruits."
The company refused to comment on why the company had removed Gervais from the market and why it had decided to re-introduce the brand.