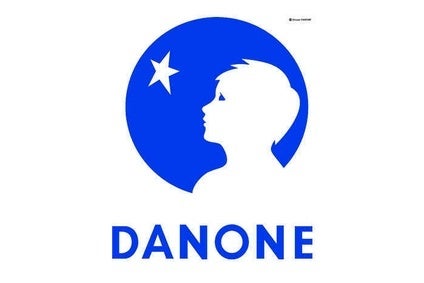 Danone booked a stronger than expected third-quarter sales performance this morning (19 October), supported by double-digit gains from the French dairy group's early life nutrition unit.
Danone sales totalled EUR5.64bn (US6.4bn) in the period, a 4.2% increase on a reported basis. Like-for-like sales growth came in ahead of consensus analyst expectations at 4.6% versus 4.3%. Gains were primarily driven by pricing, which contributed 3.8% of gains while volumes rose 0.8%.
"The beat mainly came from stronger early life nutrition (ELN) with an organic growth rate of +10.9% versus our [forecast of] +6% and consensus of +7.7%," MainFirst analyst Alain Oberhuber wrote in an investor note. However, he added: "On the negative side is fresh dairy, which was below expectations with an organic growth rate of +0.6% vs. our +1.3% and consensus of +1%."
Danone CEO Emmanuel Faber said that fresh dairy in Europe "continues its adaptation" to market conditions with "sustained improvements" in the performance of key brands such as Actimel, Activia and Danette. In the US, he added that the company was "gradually return[ing] to growth" in dairy.
Danone reaffirmed its outlook for full-year organic sales growth of 4-5% with a "slight" rise in trading operating margin.