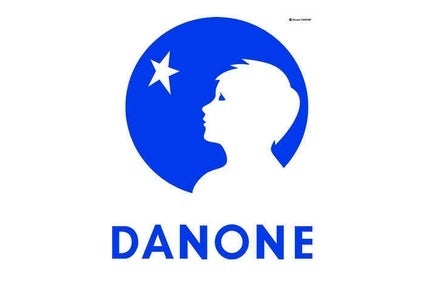 Danone has booked an increase in third-quarter sales as the French dairy group lapped product recall issues that hit its business in Asia last year.
The company said reported sales rose 3% in the three-month period, climbing to EUR5.42bn (US$6.85bn). Organic sales grew 6.9%, beating consensus expectations of a 5.8% increase.
The gains were primarily driven by a rebound in sales at Danone's infant nutrition business in Asia.
Danone was forced to issue a consumer-facing recall of infant formula in the region last August due to a recall from New Zealand dairy giant Fonterra of an ingredient – concentrated whey powder – that was thought to be contaminated with a botulism-causing bacteria. While it transpired the scare was a false alarm, Danone's sales in markets including China plummeted.
Danone reported a 19.2% increase in third-quarter sales at its infant nutrition unit, driven by 9.9% volume growth.
"This excellent performance was buoyed by very favourable bases for comparison across all eight Asian markets," the company said. "Sales in most of these markets now back to pre-crisis levels."
However, issues at its fresh dairy unit persisted. The group revealed like-for-like sales grew by just 0.7% as higher pricing offset a 7.1% fall in volume.
Danone reaffirmed its full-year forecasts, with like-for-like sales expected to rise 4.5-5.5% and trading operating margin expected to remain "stable", within a range of a fall of 20 basis points to an increase of 20 basis points.
Click here to view the filing from Danone.