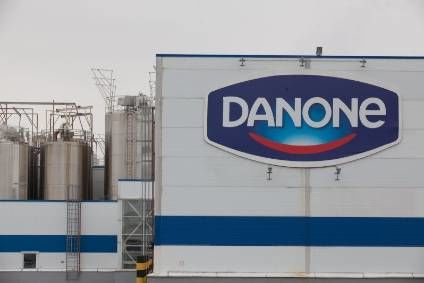 Le Figaro reported yesterday de Saint-Affrique's appointment at the Alpro and Activia brands owner should be formalised this afternoon when Danone's board of directors is due to meet.
The newspaper said de Saint-Affrique, who has already announced he is leaving the Switzerland-based B2B chocolate maker Barry Callebaut, should be available to take over as Danone CEO from 1 September.
The report also suggested the France-based dairy and baby-food group had previously approached Max Koeune, CEO of Canadian potato-products major McCain Foods and a former head of corporate development at Danone, about the position but he had ruled himself out.
Nathalie Roos, former head of professional products at L'Oreal, has also been linked with the role.
De Saint-Affrique was strongly tipped for the Danone CEO role in a previous French newspaper report on 12 May. Les Echos reported he was to be named successor to Emmanuel Faber, the chairman and CEO of Danone who stepped down earlier this year amid investor criticism.
The newspaper said a majority of Danone's board of directors were in favour of the candidacy of de Saint-Affrique and that they had reached an agreement with him on his remuneration package.
In early March, as investor disapproval of Danone's performance under Faber grew, the company announced he would stand down as its CEO after almost seven years at the helm but stay on as its new non-executive chairman.
However, that move failed to placate some investors and, days later, Danone said its board had decided Faber should stand down as the company's chairman as well and leave the business entirely.
Approached by Just Food, Danone declined to comment on Le Figaro's report.