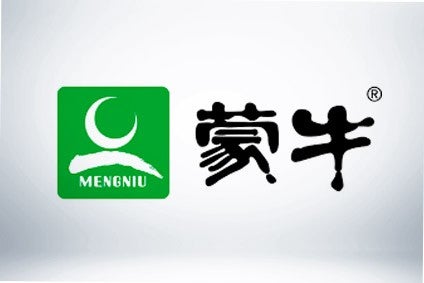 Danone, facing pressure over its performance from activist investors, has made a move towards selling its shareholding in Chinese dairy business China Mengniu Dairy Co.
The Activia and Alpro brands owner has reached an agreement with COFCO Dairy Investments to convert its 9.8% indirect stake in Mengniu into a direct holding as a first step towards disposal.
Danone said yesterday (28 February) the decision is part of its "ongoing portfolio review".
The company has come under fire from a number of its investors of late who have criticised its performance. One move they have urged is the disposal of non-core assets.
In a statement, Danone said: "Today's announcement is an example of our commitment to deliver portfolio optimisation and improve returns to shareholders through disciplined capital allocation.
"Once approved by the relevant authorities, this conversion will be a first step towards the unwinding of our 9.8% stake in Mengniu, and should crystallise solid returns whilst we continue to grow our operating platforms in China, a strategically important country for Danone."
Listed on the Hong Kong Stock Exchange, Mengniu is a major Chinese dairy business in which Danone first became a shareholder in 2013.
Danone said the conversion process from an indirect to direct stake will result in it owning a direct 9.8% stake in Mengniu and that a divestiture of that stake could then follow this year "through one or several transactions, depending on market conditions".
It said its indirect stake in Mengniu's share capital represents a book value of approximately EUR850m (US$1.03bn). The holding contributed EUR57m to Danone's income in 2019.
Danone said most of the gains from any deal would be used to buy back its own shares.
The company's chairman and CEO Emmanuel Faber has come under growing pressure recently as shareholders push for changes at the group, which they say has lagged some rivals in performance terms.
US investor Artisan Partners returned to the attack on Friday (26 February) re-iterating calls for structural change at Danone and has called for CEO Emmanuel Faber to be replaced.
In a letter to the company's board of directors, Artisan, which holds a 3% stake in Danone and is one of its largest shareholders, argued Danone's 2020 financial results, released ten days ago, "exhibited a continuation of poor performance" and the investor said it was writing "in response to press speculation regarding a board of directors meeting".
French media has reported Danone's board of directors was due to meet today (1 March) to discuss governance issues.
The Mengniu disposal announcement has been welcomed by analysts.
Martin Deboo at Jefferies said: "We see this as a further positive step in tidying up Danone's non-core portfolio and a signal of serious intent on the portfolio generally, consistent with recent announcements."
And Alain Oberhuber at Stifel said: "We think that the announcement today is a first step in taking more shareholder value action to increase the valuation of the firm."