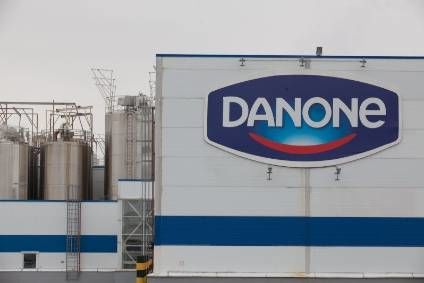 Danone has announced a strategic partnership with French resource management specialist Veolia that will focus on improving water, waste and energy management as well as supporting sustainability in agriculture.
The "global alliance" is part of Danone's new climate policy, which targets zero net carbon emissions by 2050 from operations in its direct and shared scope of responsibility, the company said.
Danone and Veolia are joining forces to share their expertise. Priorities include securing access to water resources and sustainable management of plastic packaging, Danone revealed. Specific projects have already been identified in France and other countries for the alliance to start rolling out in 2016. Among the projects Danone revealed it is looking at the development of "zero liquid discharge" plants, the creation of production units for recycled plastic to ensure, biogas production combining factory bio-waste with manure from local farms and the use of alternate energy sources.
Emmanuel Faber, CEO of Danone, said: "With this alliance, Danone continues to innovate in the social and environmental spheres by encouraging the emergence of entirely new forms of cooperation that promote change. By teaming up with Veolia, we are ensuring a secure source of strategic resources and optimising their utilisation, since our climate policy is an integral part of our mission and our business."