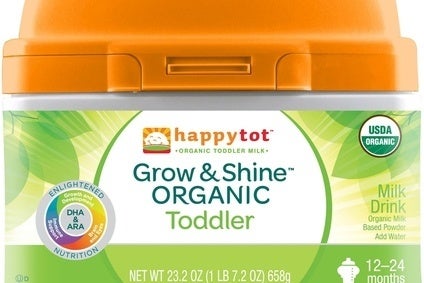 Danone's Happy Family organic baby food brand has launched a milk product for toddlers in the US.
The Happy Tot Grow & Shine Organic Toddler Milk has been developed to "address the changing needs" of children aged 12 to 24 months.
"Happy Tot's Organic Toddler Milk offers essential nutrients that regular cow's milk does not – including iron, docosahexaenoic acid (DHA) and choline – which are necessary for a toddler's growth," the firm said.
Shazi Visram, CEO of Happy Family, added: "Organic toddler milk is a significant milestone for the toddler food industry, and helps parents ensure their active, growing children get the absolute best nourishment during their early years, so they grow into happy and healthy kids."
The new product is available in Target and Safeway stores. A 23.2oz container has a RRP of US$23.50.
Danone bought a 90% stake in Happy Family last year.