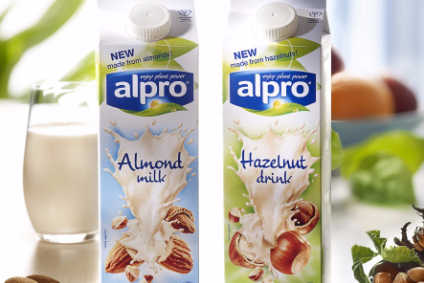 Danone's takeover offer for WhiteWave Foods – which received the unanimous backing of the WhiteWave board – is to be probed by lawyers representing WhiteWave investors.
Law firm Kahn Swick & Foti announced plans to investigate the Danone bid today (11 July). Former Louisiana attorney general Charles Foti is heading up the investigation. "KSF is seeking to determine whether this consideration and the process that led to it are adequate, or whether the consideration undervalues the company," the lawyers said in a statement.
At US$56.25 per share, Danone's offer represents a premium of approximately 24% over WhiteWave's average 30-day price of US$45.43. Analysts are divided over whether the offer price is high.
Researchers at Packaged Facts described the price tag as a "hefty sum" for WhiteWave, while MainFirst analyst Alain Oberhuber said the acquisition was "expensive but very interesting".
HSBC analyst Graham Jones stressed that because Danone only expects ROIC to exceed the purchase price in year six or seven, delivering Danone's synergy target of US$300m by 2020 will be vital. "We think the acquisition makes strategic sense, strengthening its position in both the US and the fast growing market of dairy alternative food and beverages. However, given that the company only expects ROIC to exceed WACC in year six or seven, it is important that synergies come through to the bottom line," he noted.
On the other hand, Warren Ackerman of Societe Generale believes that the premium is low given WhiteWave's growth prospects. "It seems like a modest premium, 24% for a genuine growth company," he commented.
PabloZuanic, an analyst at SIG, said Danone's offer is discounted versus recent deals in the US natural and organic space. "Danone is paying 19.8x EBITDA and 2.3x sales…. On an EBITDA basis, the multiple paid by Danone is below the 23x [Pinnacle Foods] paid for Boulder and the 25x [General Mills] paid for Annie's. Based on our FY16 estimates, a 25x EBITDA multiple would imply a share price of almost $69, or a 23% premium to the current Danone offer."
WhiteWave shares are currently trading slightly above the offer price at US$56.64. Investors are betting on the possible emergence of a competing offer or Danone raising its offer price.
According to Zuanic, WhiteWave would be "transformational" for General Mills but the size of the deal would be "a stretch"; Nestle could "easily absorb" the deal but impact on EPS would be "minimal"; while Kellogg and PepsoCo who face "growth challenges" could benefit from access to faster growing categories but both remain "long shots" for competing bids.
The deal requires the approval of WhiteWave's shareholders to progress.
For just-food's analysis of Danone's move to acquire WhiteWave, click here.