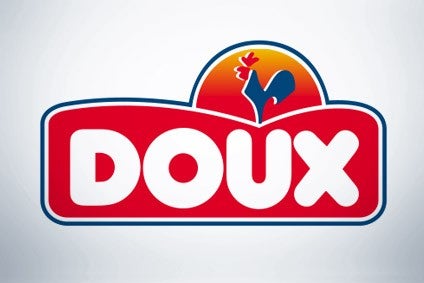 A commercial court in France will decide on which of the takeover bids tabled for ailing poultry processor Groupe Doux prevails on 18 May.
A consortium of French poultry peer LDC, agri-food co-op Terrena – Doux's majority shareholder – and Saudi group Al-Munajem have put forward one offer, with another coming from Ukraine-based poultry processor MHP.
The deadline for the submission of bids is 14 April with the court in Rennes scheduled to come to a decision on 18 May.
On Tuesday, Terrena declared its loss-making Doux subsidiary insolvent before the court, the first stage in a winding-up process. The request was granted by the court, which allows Doux to continue trading until 31 May.
The president and CEO of LDC, Denis Lambert, this week presented the consortium's takeover plans for Doux in detail before the poultry firm's work council.
Lambert said the consortium's takeover of Doux would provide scope to "reconquer" the French market for fresh chicken, 50% of demand being met through imports.