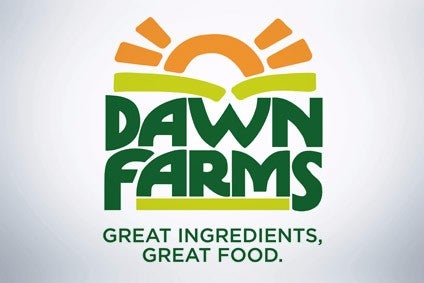 Ireland-based cooked meats producer Dawn Farms has unveiled plans to invest more than EUR25m (US$26.4m) in its R&D facilities over the next five years with the creation of an additional 150 jobs.
Dawn Farms said the investment will focus "on enhancing the company's R&D capabilities at its meat science and innovation centre in Naas, Co. Kildare".
The company said the investment project is supported by the Irish government's Department of Jobs, Enterprise and Innovation through the business support agency Enterprise Ireland.
Dawn Farms CEO Larry Murrin said: "This investment will enhance our capacity to research trends, to develop new products and exciting new production technologies while ensuring that the highest standards of food safety and security are upheld. Typically the new roles will be at least graduate level, with opportunities for more highly-qualified food scientists, meat technologists and those with culinary expertise to join the company."
"Developing new products to meet changing consumer tastes has been at the heart of the growth of this firm for over 30 years," Murrin added. "We are seeing more demand for home-style authentic meats, new flavours and new snacking options as well as on-going interest in health and wellness across the range of meats that we cook."
Earlier this month, Dawn Farms said it had signed a deal worth up to EUR850m (US$899m) to supply cooked sandwich meats to more than 4,000 Subway restaurants across Europe.