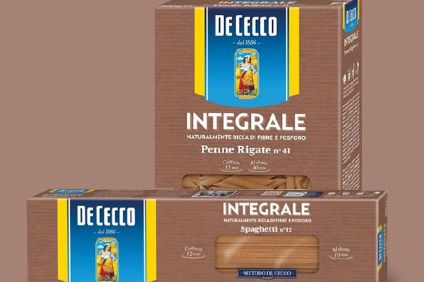 Italian pasta maker De Cecco has appointed a former Nomad Foods top manager as its new chief executive ahead of a planned stock exchange listing.
Francesco Fattori is the first non-family member to lead the Fara San Martino-based firm, which can trace its roots back to 1886.
Fattori was managing director for the southern Europe region at Nomad Foods, the company that recently bought UK-based Aunt Bessie's frozen foods and owns brands such as Birds Eye and Findus. He was also a member of Nomad's group executive committee.
According to reports in the Italian media, De Cecco said the appointment fits in with its plans to evolve towards a "managerial model" without losing its link with tradition. The company's presidency is still in family hands in the shape of Filippo Antonio De Cecco.
De Cecco has appointed UniCredit and Credit Suisse to help it prepare for an initial public offering, sources told news agency Reuters in December.
It was said to be revisiting a plan for an initial public offering in September with observers suggesting an IPO would help finance expansion in the US.
A previous attempt to get the company listed was aborted when the global financial crisis that caused the collapse of US investment bank Lehman Brothers Holdings scuttled plans.