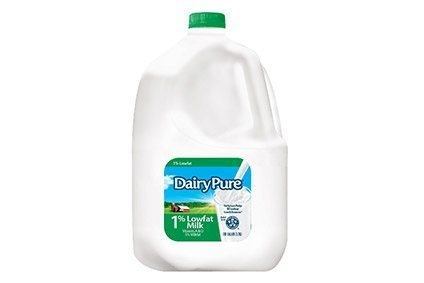 Dean Foods has consolidated all of its milk brands under one label in a bid to boost sales.
DairyPure will be a single national brand and is being marketed as "pure" with Dean Foods is pushing its five-point purity promise which includes being free of artificial growth hormones and that its milk is tested for antibiotics.
"We're passionate about the purity of our milk, which is why we ensure DairyPure milk meets our Five-Point Purity Promise," said Ralph Scozzafava, chief commercial officer for Dean Foods. "With DairyPure, we will continue to deliver the fresh, high-quality milk our consumers have always enjoyed from their trusted, local dairies."
DairyPure is available in whole, 2% reduced fat, 1% low fat and skim/fat free milks in gallons, half gallons and quarts. DairyPure branded half and half – equal parts whole milk and light cream – and creams will also soon be available in stores.