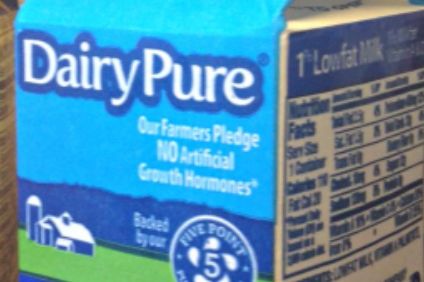 Embattled US dairy major Dean Foods has cut its earnings guidance for the second quarter in a row.
Announcing Q3 results which showed sales in the three months to 30 September were down from US$1.93bn a year earlier to $1.89bn, the Dallas-based business blamed residual transitory costs associated with plant closures, retailers' continued investment in private label and higher-than-expected transportation-related inflation for its decision to lower its guidance.
It now anticipates an adjusted net loss per share for the full year in the range of $0.10 to $0.30. In August, at the time of its Q2 results, the company lowered its guidance to $0.32 to $0.52.
In its Q3 results, Dean Foods recorded a net loss of $26.6m compared to a profit of $1.4m a year ago while it also reported an operating loss of $25.8m as opposed to a profit of $3.3m in Q3 2017.
The company, behind brand such as Dairy Pure and TruMoo, is in the midst of a transformation programme. It has announced a number of plant closures in the US this year and is targeting $150m in net cost savings by 2020.
Chief executive officer Ralph Scozzafava said: "The third quarter marked an unprecedented level of activity as we closed and consolidated seven plants, redistributing the volume into 23 other locations within six weeks. This work contributed to a very challenging quarter as these closures were complicated and we made it our top mission to prioritise service to our customers, above all else.
"We incurred significant transitory costs related to ramping up receiving plant locations while also experiencing deleverage as volume exited the closing facilities.
"Third-quarter results included the first full quarter of anticipated volume exiting our system amplified by incremental short-term costs associated with plant consolidations. The actions we implemented are critically important as we are in the process of reducing our fixed cost base and removing excess capacity to make our business leaner and more agile as we prepare ourselves for 2019."