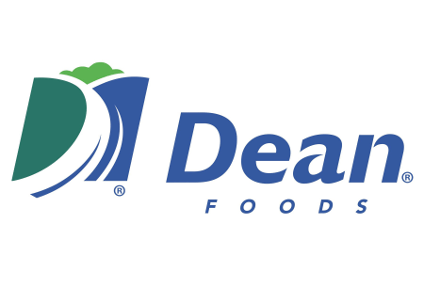 US milk supplier Dean Foods has insisted its launch of national brand DairyPure fills a gap in a market where liquid milk consumption continues to fall.
Last week, Dean Foods, which sells more than 30 regional milk brands across the US, announced the introduction of the "first national branded fresh white milk" onto US store shelves.
In 2014, Dean Foods saw its liquid milk sales by volume 4%, or by 0.6% excluding the loss of a customer contract. With raw milk costs jumping last year, Dean Foods' profits came under pressure. It generated an operating income of US$9m in 2014, down from $131m in 2013. Dean Foods posted a net loss of $20m.
Yesterday, Dean Foods issued a set of results for the first quarter of 2015 that included falling volumes but underlying earnings that beat analyst forecasts. Dean Foods CEO Gregg Tanner said the quarter was "the third consecutive quarter of sequentially improving operating results".
Speaking to analysts on a conference call to discuss the results, Tanner was asked a series of questions about DairyPure. He was upbeat about the brand's prospects and would help consumers understand the health benefits of drinking milk.
"For the category, our national brand fills a void in the dairy industry," Tanner said. "DairyPure provides a national platform to educate consumers on the health and nutrition benefits of conventional white milk as a cost-effective source of protein in their diets."
Tanner described DairyPure as "a winning proposition" with "a number of clear benefits to consumers". The company plans to include five messages in its marketing, Tanner said. "We call it our Five-Point Purity Promise, which states that our farmers pledged not to use artificial growth hormones, we test all milk for antibiotics, it's continually quality tested to ensure purity, it's only from cows fed a healthy diet, and it's cold-shipped from our local dairy. Consumers have told us they care about these things, and while our milk has had these qualities for years, now we're able to talk about it on a national platform."
The Dean Foods CEO said the company had no plans to "migrate" away from its 31 regional brands and decided to use the national DairyPure brand alongside the local names. "Our regional brands are not going away. They'll continue to serve as endorsers to DairyPure," he said. "During 2014, we transitioned our regional milk labels to a common look and feel to ease the transition to a national brand. To be clear, those labels now carry the DairyPure name prominently displayed alongside the regional brand logo."
The launch has met with mixed reaction from Wall Street analysts and industry watchers. Brett Hundley, an analyst at BB&T Capital Markets, said DairyPure was "a step in the right direction" in a challenging category. "DairyPure will be co-labelled with Dean's regional brands, offering messaging on a clean label promise. We like the idea, particularly as a way to create customer/consumer loyalty, retain better pricing power, and leverage advertising spend. While the milk category has its own inherent challenges, this is a smart move by Dean, in our view," he said.
Dairy industry analysts have raised questions. Joanne Bills of Australia-based dairy consultants FreshAgenda has suggested the fact Dean Foods is emphasising the fact DairyPure is "hormone-free" could be of little short-term benefit.
Creams, school milk and buttermilk sold under the DairyPure brand will begin to roll out next month. Tanner said he expected the business to "see the benefit" of the launch "as we go through the year".
Dean Foods' first-quarter underlying profits were helped by falling raw milk prices and "significant price realisation" on its own selling prices.
The decision to hold prices meant net sales were down 12.4% at $2.05bn. Volumes fell 3% year-on-year, which the company said said was in-line with its expectations. "We expected soft category volumes in Q1 with raw milk cost declining rapidly, but retailers only marginally reflecting lower private label retail prices on shelf. So within our branded portfolio, we likewise primarily focused on net price realisation. And because of channel dynamics, the benefits occurred almost exclusively within the large format channel," Tanner said.
He forecast raw milk prices to "remain relatively steady" in the second quarter and "gradually and sequentially increase" in the back half of the year. However, he said: "Global milk production growth and reduced import demand should mute significant upside price risk to the Class I price. However, given the multitude of factors that influence the dairy commodity environment, we believe prices remain volatile."
Industry volumes have continued to fall, although they have been signs that decline is easing. Nevertheless, Tanner acknowledged the "overall health of the category remains an area of concern".
"Although the margin over milk has increased with our expectations, phenomenal raw milk cost fluctuations in Q2 [mean] we don't know if consumers will see significant price declines at retail in the near-term. While recent request-for-proposal activity has resulted in net customer wins and incremental volume that is coming online, we expect to continue to experience volume declines that are roughly in line with recent category declines in fluid milk, and that will drive low-single-digit declines for our total volume performance in Q2."