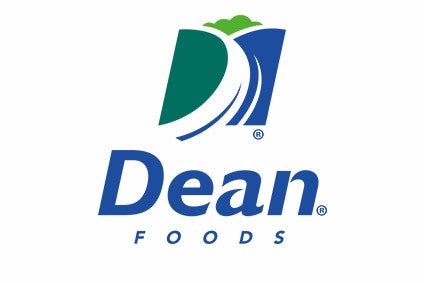 Dean Foods, the struggling US-based dairy firm that filed for Chapter 11 bankruptcy in November, has gained access to financing to enable the business to continue to service customers.
The owner of the DairyPure milk brand and TrueMoo flavoured milks said on Friday (20 December) it had secured US$850m in 'debtor-in-possession' (DIP) financing, funds that are provided to distressed companies, following a "final order" by the US Bankruptcy Court for the Southern District of Texas.
Dean Foods added it had previously been given interim approval from the Court to access up to $475m. "The Court also granted all other relief sought, including providing final approvals for certain other of the Company's 'First Day Motions' intended to support the business," it said.
When Dean Foods announced its filing for Chapter 11 in November, the company revealed it was in talks to sell up to local peer Dairy Farmers of America. The fresh milk supplier and private-label producer had launched a strategic review back in February and then in September announced the loss-making firm had decided to press ahead with an internal transformation programme under recently-appointed chief executive Eric Beringause rather than pursue previously suggested options of a sale or joint venture.
It then went on to reveal Chapter 11 proceedings in November.
Beringause commented in Friday's statement: "We are pleased to have received final Court approval of our DIP credit facility. I can't thank our employees enough for their continued dedication and hard work, and our suppliers, customers and other partners for their support and patience as we move through this process. We remain focused on providing customers with an uninterrupted supply of high-quality dairy products."