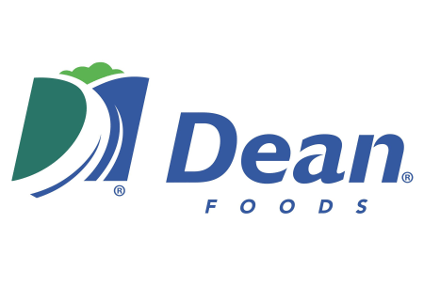 Dean Foods said today (22 February) its operating performance improved after a "very strong year" which saw adjusted earnings swing back into the black.
The US dairy company revealed operating profit increased to US$93.4m, up from $8.6m in 2014 when it was hit by higher operating costs.
Financial expenses, losses on early debt retirement and reorganisation costs dented the company's bottom line but the group nevertheless reported narrower net losses in 2015. Dean Foods said its net loss fell to $8.5m, down from a loss of $20.3m last year. On an adjusted basis, stripping out one-time costs, Dean's net income totalled $115.3m versus a prior year loss of $13.1m.
CEO Greg Tanner said: "I believe the 2015 financial results demonstrate that we're driving the right initiatives and agenda. As I look to the future, I believe our financial position and the momentum of our strong operating performance will allow us to continue to grow our business and create shareholder value."
Net sales were lower, dropping from $2.4bn to $2.02bn. The company said fluid milk volumes declined 3.1% in the year. Dean Foods forecast a further "low single digit" drop in milk volumes for the first quarter. It did, however, provide a positive earnings forecast for the upcoming period.
"Turning to the forward outlook for the first quarter, with the continuation of commercial and brand initiatives, diligent cost focus, and an overall favorable commodity environment, we expect our operating and financial momentum to continue with first quarter adjusted diluted earnings of between $0.32 and $0.42 per diluted share," Tanner said.