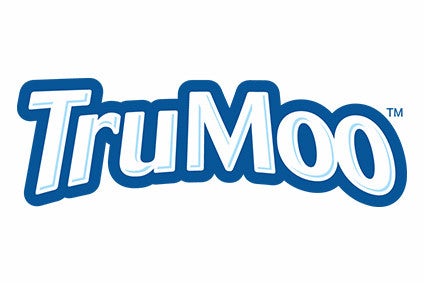 Shares in Dean Foods tumbled in pre-market trading in New York today (16 February) after the US dairy giant forecast underlying earnings per share for 2017 lower than the level it generated in 2016.
Dean Foods said it expects to post adjusted earnings per share of US$1.35 to $1.55 in 2017. Last year, the company made adjusted earnings of $1.57 a share.
CEO Ralph Scozzafava said Dean Foods expects cost inflation of almost 20% in the first quarter and estimated the company's volumes would fall by around 1% year-on-year.
The group's stock had fallen 7.09% to $19 in pre-market trading at the time of writing.
Dean Foods' forecast came alongside its 2016 annual results, which included higher profits but lower sales.
The company posted a net income of US$119.9m for 2016, compared to a loss of $8.5m in 2015, when it booked charges including a $109.9m impairment linked to its launch of DairyPure.
Lapping charges also meant Dean Foods' reported operating income jumped from $93.4m to $263.7m.
On an adjusted basis, Dean Foods' 2016 net income was $144m, versus $115m a year earlier. Its operating income went from $248m in 2015 to $293m in 2016.
However, Dean Foods' net sales dropped 5.1% $7.71bn. Volumes fell 2.1%.
Scozzafava said: "2016 was a strong year for Dean Foods. In the fourth quarter, we delivered 6% growth in both adjusted operating income per gallon and adjusted earnings per share. For the full year, our operating income per gallon grew nearly 21% versus prior year. Our adjusted earnings per share of $1.57 represents a nearly 28% increase over 2015.
"Our 2017 growth and productivity agendas are robust and will ramp up through the year, driving a larger portion of our earnings into the back half. We expect to deliver full-year adjusted earnings per share of $1.35 to $1.55. In the first quarter, we expect dairy commodity inflation of nearly 20% and a roughly 1% decline in total volume performance versus prior year."
Alexia Howard, an analyst at Sanford Bernstein covering Dean Foods, described the company's 2017 outlook as "muted" and suggested its guidance for the first quarter of this year was "worrying". Dean Foods has forecast first-quarter adjusted earnings per share of $0.12 to $0.20. In the first quarter of 2016, the company generated adjusted earnings per share of $0.45.
Howard said: "If the retailer environment has soured once again and pricing becomes harder to pass on just as the Class I mover is beginning to rise, that could make for a difficult year ahead for the company."