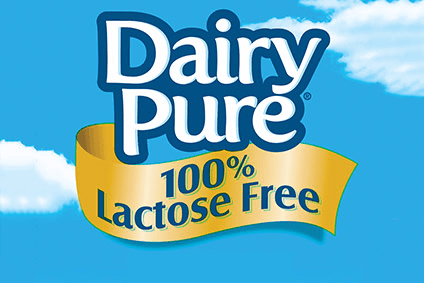 Shares in US dairy major Dean Foods soured today (7 August) after the owner of brands including DairyPure milk and Friendly's ice cream cut its forecast for annual underlying earnings per share.
Dean Foods said it now sees its adjusted EPS hitting US$0.32 to $0.52 after a second quarter of higher sales year-on-year but pressure on costs and retailers backing their private-label products.
In May, after reporting a first quarter of declining sales but mixed results on profits, Dean Foods had stuck to its earlier forecast for its 2018 adjusted EPS to be between $0.55 and $0.80.
"We're experiencing significantly higher than expected non-dairy inflation along with continued retailer investment in private label, which is impacting our branded product mix," Dean Foods CEO Ralph Scozzafava said.
At 08:14 ET today, Dean Foods shares were down 10.24% in pre-market trading at $8.50.
In February, when Dean Foods reported its financial results for 2017, the company warned it was facing increased competition in private label and had lost volumes during the year.
Scozzafava outlined a three-point strategy to drive the business forward, including an "enterprise-wide cost productivity plan", along with commercial aspirations and investments in the company's "core capabilities".
Dean Foods has announced a number of plant closures in the US this year and is targeting $150m in net cost savings from the programme by 2020.
The Dean Foods chief said today: "At the beginning of 2018, we set an aggressive plan focused on executing a robust set of commercial and cost productivity initiatives. We're achieving our objectives in many areas; however, the timing of our network optimisation plans has shifted and we now expect to see benefits beginning in the fourth quarter.
"Upon completion of our enterprise-wide cost productivity plan in 2019, our company will be a much leaner and more agile organisation that can better address the current marketplace."
For the three months to 30 June, Dean Foods posted net sales of $1.95bn, up from $1.93bn in the second quarter of 2017.
Dean Foods made an operating loss of $40.9m, versus an operating profit of $46.2m a year earlier amid rising costs but also expenses related to factory closures and its reorganisation work. Adjusted operating income stood at $35m, compared to $48m in the corresponding period a year earlier.
The company booked a second-quarter net loss of $40.1m, against a net profit of $17.6m in the second quarter of 2017.
First-half net sales were $3.93bn, up from $3.92bn in the first six months last year.
Dean Foods made a first-half operating loss of $25.5m, against a first-half operating income of $50.3m a year ago. Its made an operating income in the first half on an adjusted basis of $67m, although that was down from $84m a year ago.
The company recorded a first-half net loss of $40.4m, compared to a net profit of $7.9m in the first six months of 2017.