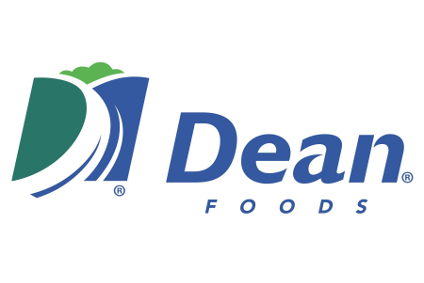 Dean Foods stressed today (10 February) it continued to see "sequential improvements" throughout 2014 but shares fell in pre-market trading as the group reported fourth-quarter profits that missed analyst expectations.
The US dairy group said EPS in the three months rose to $0.06 per share, compared to a loss of $0.10 per share last year. On an adjusted basis, excluding one-time expenses and gains, EPS totalled $0.08 per share compared to $0.18 last year.
Earlier this month, BB&T Capital Markets analysts issued a forecast of $0.12 a share, citing a "slightly better" gross margin environment. "The operating environment has clearly turned favorable, but we admit that visibility remains somewhat difficult," the analysts wrote.
Shares were down more than 8.25% before the market opened in New York this morning.
For 2014 as a whole, Dean reported a net loss of $20m compared to net income of $813m in fiscal 2013. On an adjusted basis, net losses totalled $13m versus an income of $82m. Operating income totalled $9m, compared to $131m last year. Sales rose to $9.5bn from $9.01bn.
Looking to 2015, CEO Gregg Tanner said: "While we are currently experiencing cost declines across the entire US dairy commodity complex, we believe the dairy commodity environment continues to be volatile and unpredictable over the mid-term. Further, as we come out of this extended period of record high dairy commodity costs, it's uncertain what product pricing strategies the retailers will pursue for private label white milk and how the related consumer purchasing dynamics will be impacted, both of which could have a material impact on our full year 2015 results. Accordingly, for now, we are going to continue to provide specific earnings guidance for just the upcoming quarter."
The company said it anticipates volume declines of low-to-mid single digits, and adjusted diluted earnings of between $0.12 and $0.22 per share, in the first quarter of 2015.