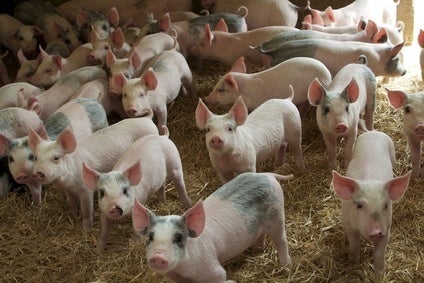 French pork firm Declomesnil and agrifood business The Avril Group have pulled their offer for assets owned by ailing local pork processor Ateliers Industriels de la Manche (AIM).
Declomesnil and Sofiprotéol, the unit that houses Avril's minority investments, had bid for the cutting and distribution assets of AIM, which has been under judicial administration for over a month. Sofiprotéol was set to take a minority stake in a new entity created by Declomesnil.
However, Declomesnil said today (23 February) it had withdrawn the offer for the assets in Sainte-Cecile as it had not been able to hold talks with workers and their representatives at AIM. It also claimed staff had stopped work at an abbatoir and distribution sites, putting the future of the business in jeopardy.
"The total absence of any dialogue, which rejected by staff representatives and their advisers, and the stopping of slaughtering activities and of customer deliveries, no longer allows business to be maintained," Declomesnil said in a statement. "The operation of the slaughterhouse and deliveries to customers were essential to the success of the proposed recovery and any potential improvement of the social conditions contained in the offer."
Workers and union representatives were reportedly unhappy at the Declomesnil offer as it only guaranteed some of the 400 staff at AIM's Sainte-Cécile site would be kept on.
According to reports in France, two other offers have been tabled at the business court in Coutances for another of AIM's sites in Ille-et-Vilaine.