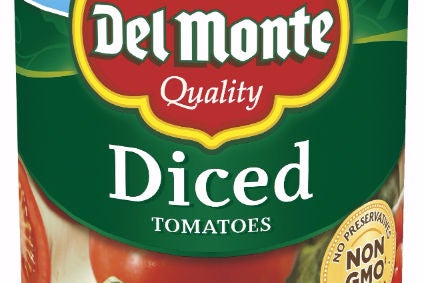 US canned fruit specialist Del Monte Foods is to close a northern Indiana tomato processing plant and shift its production to a central California facility.
The company announced Tuesday (12 September) that it would start lay offs in November at the plant in Plymouth, Indiana. The facility, which employs around 100 workers, makes ketchup, tomato-based sauces, and juice from concentrate.
Warehouse and distribution work is expected to end by February, when the facility will close.
Del Monte says in a state filing it expects the closing will be permanent.
The company says the closing will align its production capacity with current consumer demand. Production will be shifted to a plant in Hanford, California.
Del Monte Foods is the US subsidiary of Asia-based Del Monte Pacific.
Earlier this month, Del Monte Pacific said its first-quarter sales edged up 1% due to a "strong" performance of its S&W branded business in Asia and the Middle East, which offset lower sales in the US.