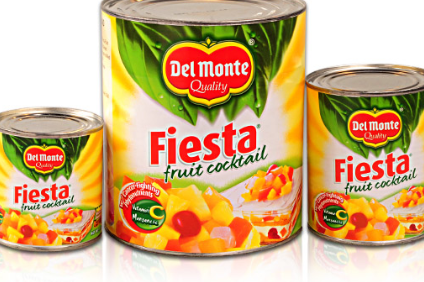 Fruit products manufacturer Del Monte Pacific plans to close two production plants run by its US subsidiary as the Singapore- and Philippines-listed firm pursues an "asset-light strategy".
The facilities in question come under Del Monte Foods and are located in Sleepy Eye, Minnesota and Mendota, Illinois, the company said in a statement, adding that the sites will close at the end of the current packing season.
Media reports in Minnesota suggest more than 360 jobs will be lost at the Sleepy Eye plant but this has not been confirmed by Del Monte.
In addition, Del Monte Pacific plans to sell an operating facility in Cambria, Wisconsin. And it also intends to sell off manufacturing assets at its Crystal City plant in Texas. Del Monte Foods currently has ten plants in the US and two in Mexico.
Production at the sites will be switched to other locations in the US. "These facility closures offer Del Monte the ability to fully utilise the capacity of its existing production facilities and increase its focus on branded growth and innovation," it said.
Joselito Campos jr., the managing director and CEO of Del Monte Pacific, added: "This decision has been difficult and has come after careful consideration. This restructuring is a necessary step for us to remain competitive in a rapidly changing marketplace. Our asset-light strategy will lead to more efficient and lower cost operations. We are committed to doing all we can to provide the affected employees with resources and support."
Del Monte as a group sells packaged fruits, vegetable and tomato sauces, condiments, pasta, broth and juices under various brands and also markets fresh pineapples under the S&W line. Its Del Monte Foods US subsidiary also owns Fruit Naturals, Orchard Select, SunFresh and Fruit Refreshers.
Meanwhile, its Philippines unit has the trademark rights to Del Monte, Today's, Fiesta, 202, Fit 'n Right, Heart Smart, Bone Smart and Quick 'n Easy in that country.
The group has exclusive rights to use the Del Monte trademarks for packaged products in the US, South America, the Philippines, the Indian subcontinent and Myanmar, while for S&W it owns it globally except in Australia and New Zealand. The group also owns the Contadina and College Inn brands.