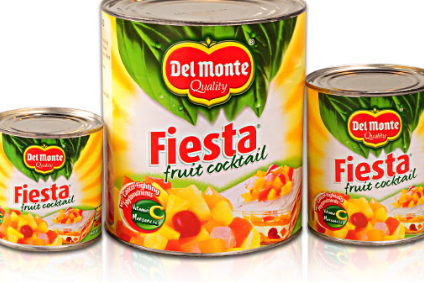 Canned fruit giant Del Monte Pacific is planning to sell a 13% stake in its subsidiary Del Monte Philippines to Singapore-incorporated SEA Diner Holdings for US$130m.
In an announcement to the Singapore Exchange (SGX), on which it is listed, locally-based Del Monte Pacific said it had entered into an agreement with SEA Diner for the proposed sale of about 363.7m existing ordinary shares of its Philippines subsidiary, subject to certain conditions.
The proposed share sale comes nearly two years after Del Monte Philippines shelved its planned initial public offering (IPO), due to "adverse market conditions".
SEA Diner is a Singapore-incorporated investor which focuses on investing in companies in the consumer sector in China and the ASEAN region. According to Del Monte's SGX announcement, it has already invested more than $1bn. It is said to have a key interest in food companies, especially those with "a large addressable market in China".
Del Monte Philippines is involved in the production and sale of food and beverage products – such as fruit juices and juice drinks, packaged pineapple and mixed fruit. It also produces spaghetti sauces amongst other things.
In the Philippines it uses the Del Monte brand but it exports products under the S&W brand.
Its parent company said that having SEA Diner as an investor will help Del Monte Philippines grow its fresh fruit sales in China, where SEA Diner has close relationships with online and offline food retailers.
It added that the funds will also allow it to pursue other opportunities.