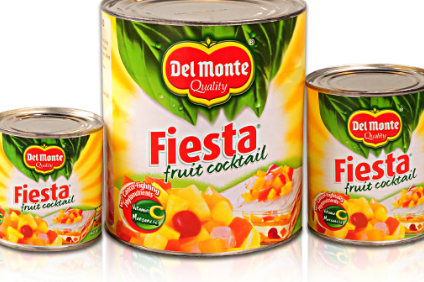 The Philippines unit of canned fruit products manufacturer Del Monte Pacific has postponed plans for an initial public offering (IPO) for a second time, blaming "increased market volatility".
In a statement, Singapore-based Del Monte Pacific said that, in consultation with its advisors, it has decided to delay the move. A surge in Covid-19 cases in the Philippines has led to corresponding volatility on the local stock market.
In April, Del Monte Philippines registered an application with the Philippines Securities and Exchange (PSE) for a proposed public share offering with analysts suggesting the IPO could raise as much as US$888.8m.
The company was revisiting an earlier plan. A proposed IPO was postponed in 2018 due to a decline in the local stock market.
Now the IPO plan has been suspended again, although Del Monte said it "remains committed to listing".
It added: "Amidst a surge of Covid-19 cases in the Philippines and in the region, the PSE has been highly volatile in recent weeks, and the board believes that it is in the best interests of the company, its shareholders and potential investors to defer the listing until conditions improve."
The company said it will "continue discussions with potential investors and strategic partners that have expressed interest during the IPO process" and make further announcements as appropriate.
Del Monte Pacific intends to retain a majority stake in the Philippines unit post-IPO, according to the filing in April.