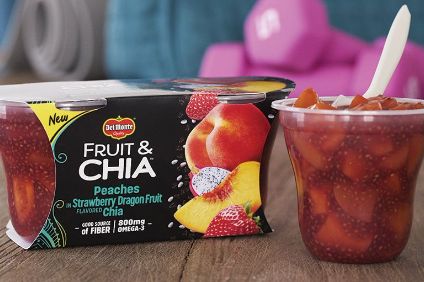 The Philippines arm of fruit products giant Del Monte Pacific is to go public, seeking to raise up to US$324m through an initial public offering (IPO).
Del Monte Philippines will sell 559.46m shares, or 20% of outstanding shares, at a maximum price of 29.88 pesos each, the company said in a disclosure to the Philippine and Singapore stock exchanges.
Reuters reports that the majority of the IPO proceeds will be used to pay existing loans while remaining capital will be allotted for general corporate purposes.
"The pre-payment of such loans will allow the Del Monte Pacific Group to de-leverage and strengthen its balance sheet," the company said.
"The company will make further announcements as and when required and/or material developments arise in respect of the offering," it added.
Del Monte Philippines produces and exports fruit juices, packaged pineapples and mixed fruits, and various tomato and spaghetti sauces under the Del Monte brand.
Del Monte Pacific is listed on both the Singapore Mainboard and the Philippine Stock Exchange under a dual listing scheme.