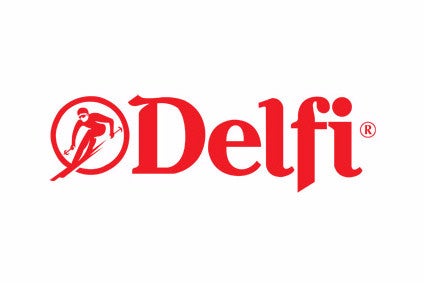 Singapore-based confectioner Delfi today (23 February) reported higher annual profits, with its CEO John Chuang expressing optimism about the company seeing further growth this year.
Delfi booked a profit of US$26.2m for 2016, a result that compared to a loss of $4.7m in 2015 when the company ran up costs linked to a dispute with business-to-business chocolate giant Barry Callebaut.
The company's EBITDA rose 35% in 2016, hitting $50.6m. Delfi said its gross margins rose almost five percentage points to 34.8%.
Revenue dipped 0.9% to $402.1m, affected by exchange rates and the end of Delfi's business in Singapore in 2015. At constant exchange rates and excluding the impact of the end of Delfi's Singapore unit, revenue would have been up 5.5%, the company said.
Delfi, which acts as a local distributor of some products, said sales of its own brands rose 3.6%. Indonesia is Delfi's largest market; sales there were up 2.1%.
In the fourth quarter of 2016, revenue grew 5.6% on a reported basis. Adjusted for foreign exchange and the move in Singapore, revenue would have been up 6.9%.
Chuang said: "Our performance in FY2016 reflects the success of our market growth strategies. We believe the steps we had taken will continue to bear fruit in the current financial year and barring unforeseen circumstances, we are optimistic that FY2017 will be an even better year for us."