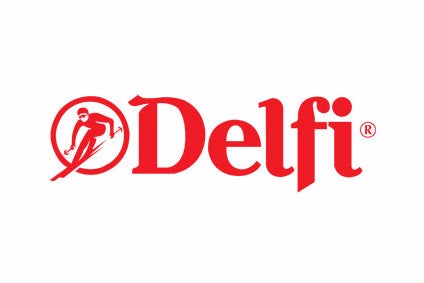 Singapore-based confectioner Delfi has booked a 55.1% jump in profits for the first nine months of the year, due in part to what the group said was an "exceptional" third-quarter performance which saw EBITDA leap 120.2% over the year-ago period.
Delfi said yesterday (9 November) profit after tax and minority interest (PATMI) for the nine months to 30 September were US$22.5m compared to $14.5m for the corresponding period in 2015.
Performance was driven by higher own brands sales which contributed more than 60% of total revenue, Delfi said.
EBITDA for the third quarter of this year was $9.4m compared to $4.3m in the same period last year and was $38.1m for the first nine months of the year versus $32m in the year-ago period.
The confectioner said its "healthy bottom line was achieved despite higher distribution costs as a result of ongoing investments in marketing, brand building and route-to-market capabilities, and a slight 3.1% Year-on-Year dip in revenue for the nine-month period to $296.5m" over $305.9m for the same period in 2015.
Revenue for the third quarter of the year increased 2.4% to $86.6m versus $84.6m in the third quarter of 2015.
Delfi CEO John Chuang said: "Our performance over the last three quarters reflect the success of our strategy to focus on our own brands' sales particularly in Indonesia, which is our biggest revenue generating market. Over the years, our portfolio of own brands has progressively expanded and extended into categories covering chocolate confectionery and wafers, breakfast, baking and beverages and now contributes more than 60% of our total revenue."
"We are extremely pleased to see the fruits of our efforts particularly since our growth is very much driven by higher sales of our premium products under our flagship SilverQueen and Selamat brands," Chuang said. "Despite the current uncertainties in our markets, we are on track to achieve a better financial performance in fiscal 2016 as compared to fiscal 2015."
In Indonesia, Delfi said third-quarter and nine-month 2016 sales were higher Y-o-Y by 5.6% and 1.3% respectively in the group's USD reporting currency. "The improvement can be attributed mainly to higher sales of premium own brands products as trade customers undertook a programme to replenish their supply chain as opposed to the year before, when they had reduced their orders and inventory levels in response to weaker consumption," Delfi said.