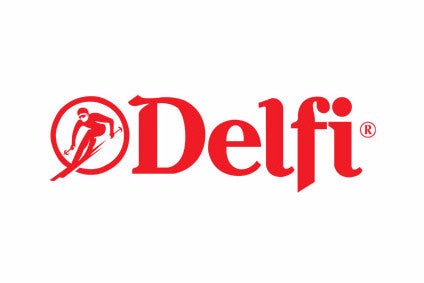 Singapore-based Delfi Ltd – formerly Petra Foods – has reported higher first-quarter profits despite a fall in sales amid the impact of currency fluctuations and the end of the confectioner's distribution in Singapore.
Delfi recorded a 9.1% increase in net income to US$8.4m for the three months to 31 March. EBITDA grew 4.1% to US$14.3m.
However, Delfi, which officially changed its name from Petra Foods this week, said first-quarter revenue fell 2.5% to US$103.6m At constant exchange rates, Delfi's sales were up 6.5%.
In Indonesia, Delfi's largest markt, sales increased 3.2% to US$75.9m "despite the still prevalent macroeconomic uncertainties" of slowing economic growth and currency volatility. Delfi said consumer sentiment remained weak but had not worsened. Growth came mainly from higher sales of Delfi's own brands.
In Delfi's regional markets unit – which comprises sales from the Philippines, Malaysia and Singapore – sales fell 15.3% to US$21.7m. Delfi said in local currency terms and excluding the cessation of the Singapore distribution business, the division would have seen sales rise 6.5% year-on-year.
"In FY2016, our focus is to work closely with our trade customers and partners to deliver sustainable growth by ensuring that our brands are always available, properly displayed and at the right price points," said John Chuang, Delfi's CEO. "We will continue to accelerate innovation for our own brands as this remains a key priority for us because of our goal to reach many more customers by developing innovative products that will appeal to different consumer needs.
"Over the long term, we expect the consumption environment in our regional markets to be supported by robust economies and fast growing middle income classes. To unlock further value for shareholders, we are also actively exploring opportunities to enter new markets and to extend into new product categories that suit our investment criteria like our recently announced joint venture with South Korea's Orion Corporation."
Delfi today announced it is entering into a 50:50 joint venture with Orion to develop, market and sell a range of joint branded confectionery products in Indonesia.