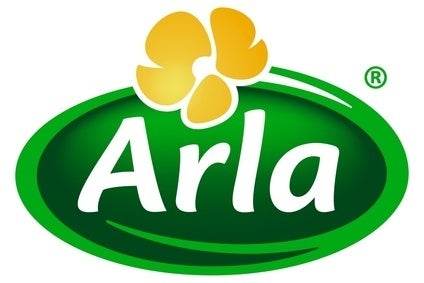 Arla Foods saw revenues rise in the first half of the year but rising costs, particularly of milk, put pressure on the dairy group's profits.
The company booked an 11.3% increase in sales to DKK39.8bn, with price hikes helping sales in its core markets and "high growth rates" in developing markets including Russia and the Middle East. Arla said its revenue was ahead of expectations.
However, higher production, sales and distribution costs weighed on Arla's EBIT, which fell 6.6% to DKK1.46bn. The most signficant increase in costs came in raw milk, which Arla said was, on average, 16% higher than the first half of 2013.
A lower tax bill helped drive a 6.9% rise in net profit to DKK1.12bn.
CEO Peder Tuborgh said Arla had generated "good results" in the first half of the year.
However, he told the co-op's farmer members that increasing global supplies of milk meant the company was lowering the 2014 "performance price" for its milk, with earnings under "significant pressure". Tuborgh did point out the performance price for this year would still be above 2013.
Russia's ban on dairy products from the EU is also set to put pressure on prices.