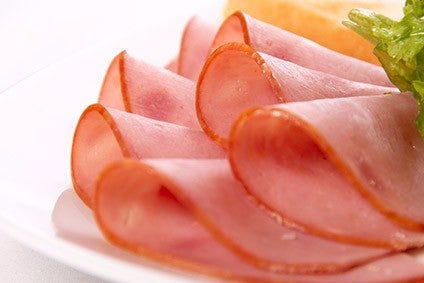 A new agreement allowing Denmark to export cooked pork products to China could be worth up to DKK250m (US$36.6m) annually in sales to the Danish meat industry, Copenhagen has announced.
Denmark's environment and food ministry said the country already exports "large quantities of frozen pork and products to China" to satisfy a growing middle-class "demanding increasingly high-quality food".
However, following what the ministry said were ten years of negotiations with China, "it is now also possible to export heat-treated pork sausages, cold cuts and ham meat". 
Danish environment and food minister Esben Lunde Larsen, who announced the signing of the deal yesterday (3 May), said: "Soon good Danish salami, red sausage and ham meat will be heading to China, which is important for both export earnings and jobs in Denmark. I know that the food industry is very excited about the new opportunities, and I am too. It has taken over ten years because the Chinese will have food safety at the highest level and they go down to the smallest detail to ensure it.
Lunde Larsen said a separate "ecology agreement" signed with Chinese authorities will pave the way for recognition of Danish organic food standards and eventually mean "fewer obstacles" for exports of Danish organic foods to China.
The CEO of Denmark-based meat co-operative Danish Crown, Jais Valeur, said his company is among those ready to take advantage of the new opportunities – after announcing last year that it plans to invest approximately DKK300m (US$44m) to open a pork processing plant in China. 
"In my opinion, Danish Crown will soon have an almost ideal set-up in China," Valeur said. "Extensive and well-incorporated exports of fresh pork from Denmark will now be boosted by heat-treated products such as sausages and canned products. This will soon be complemented with local production based on Danish raw materials, which will put us in an extremely strong position in what in the space of just a few years has become Danish Crown's most important market."