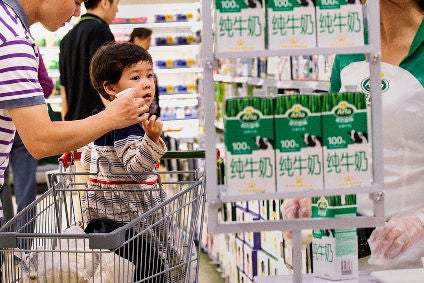 A new government-industry "food partnership" initiative has been launched aimed at boosting exports from the Danish food sector by more than DEK30bn (US$4.2bn).
Denmark's government has pledged DEK20m to support the scheme over the next four years to increase the value of exports by between DEK30bn and DEK50bn, compared to a food exports total of DEK150bn in 2012, the Danish Agriculture & Food Council said.
The initiative is backed by Danish companies including European dairy cooperative Arla Foods, meat cooperative Danish Crown, Carlsberg, Royal Greenland, DLF and Danish Agro.
The Council said a management board formed to oversee activities under the partnership will include Arla CEO Peder Tuborgh and representatives from Danish Crown, Danish agriculture and food sector bodies and Denmark's industry, environment, food and foreign ministries. The first meeting of the board will be next month.
The Confederation of Danish Industry (DI) is backing and co-financing the initiative, which it said had been established as "a follow-up" to Arla's own strategy for growth as a global food company. DI said the move aimed to attract "top talent" to Denmark's food sector and draw up a strategy to strengthen Denmark's food production capabilities.
Danish industry minister Brian Mikkelsen said: "Danish food stands strong both at home and abroad. But there is great potential to increase exports of Danish food further. It requires that we become better in promoting the sector and increasing the global awareness of the things that make Danish food unique and outstanding. This new food partnership is an important step forward in this context."
Environment and food minister Esben Lunde Larsen said: "Danish farmers and food producers are world renowned for their quality products with high food safety and the world is crying out for healthy and quality food that is produced sustainably, with the efficient use of resources. However, we must cooperate to prepare ourselves for tougher competition. We can deliver and hopefully increase exports by billions and create many new Danish jobs."