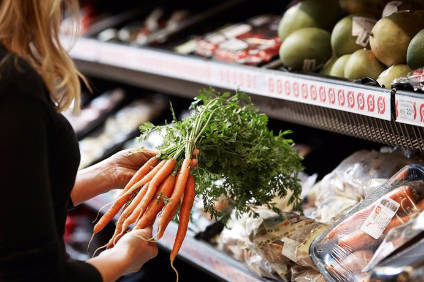 Denmark's organic food sector has said it plans to use a cash boost from the European Union to launch a campaign aimed at increasing sales in the country by 50% up to 2019.
Industry association Organic Denmark told just-food the DKK20m (US$2.9m) award it has received from the EU will be used to fund a three-year promotional campaign, which will start in September, to "build on the strong momentum" the country already has in support of organic products.
The association said a "record number of Danish farmers are converting to organic production and the campaign will help ensure that this positive development will continue in the coming years".
Organic Denmark's chief consultant and project manager, Helle Bossen, said details of the campaign are being finalised but said the association "will focus on retailers and use promotional materials in stores, as well as social media and traditional advertising to promote organic products".
Bossen said the campaign would target "the very large group of Danish consumers who are positive towards organic food but only buy organic products once in a while". In addition, the campaign will encourage existing consumers of organic products to "recruit" new followers from among friends, relatives and work colleagues.
Over the next three years, Organic Denmark "will make a big effort to provide consumers with enough knowledge about the benefits of choosing organic, so that they will naturally make the choice even before they enter the store", Bossen said.
Organic Denmark said organic sales in the country have been rising "for more than ten years". The association's marketing director, Henrik Hindborg, said: "Denmark has become the world's leading organic nation in terms of market share and overall consumption of organic foods. We estimate the organic share of all food sales in 2016 was 10%, taking organic from niche to mainstream.
"Following ten years of consistent growth, half of all Danes now buy organic food every week. This has been achieved through a combination of effective organic policies and close cooperation with Danish retailers regarding development of the organic market."
Earlier this month, the UK's Organic Trade Board, which was awarded EUR10.4m (US$11m) by the EU to fund a campaign to promote organic food and drink, said it would partner with organic bodies in Denmark to share experience and expertise.