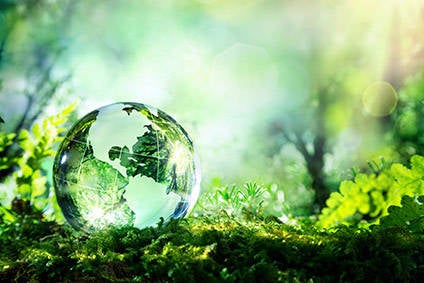 Denmark is undertaking a raft of initiatives to achieve its environmental goals by 2030, including a proposal to have labels on food products to identify their impact on climate change.
The country's 'Together for a greener future' project is the latest step taken by Denmark, which has a longer-term target to ensure it has a zero impact on the climate by 2050, when it hopes to absorb "at least as much greenhouse gas as we emit".
Denmark proposes 38 initiatives under the greener future project, including having a climate- and environmentally-efficient agricultural sector and also what it calls a "behavioural campaign" with climate labelling, according to a statement yesterday (9 October) from the Ministry of Energy, Utilities and Climate.
With regard to food, the country proposes manufacturers and supermarkets should put labels on products that rate their impact on the environment and climate.
Lars Christian Lilleholt, the minister heading the energy, utilities and climate department, said: "Denmark must remain a world leader in green initiatives. By setting new climate and environment standards, we inspire others to take action and help shape developments in Europe and around the world. With the climate and air proposal 'Together for a greener future', the Government takes the next step towards a Denmark where the air is clean, and where we will eventually reduce our negative climate impact to zero."
Other aims falling within the 2030 remit include phasing out the sale of new petrol and diesel cars; having zero carbon emissions and zero air pollution from buses in cities; clean air in big cities through stricter environmental zones; lower emissions from industry and housing; and research efforts to develop carbon capture and storage technologies for use in Denmark's fields and forests.
Morten Høyer, the director of the Danish Agriculture and Food Council, said there are challenges to come up with the right climate-labelling system on food products, which would have to include all information. For instance, products such as plant-based substitutes for ground meat would need details on the climate impact of the soy produced in South America.
"If we can get a label that truly shows who produces food in the most climate-friendly way, that is a fine idea," Høyer added. "[But] it may be necessary to compare the climate effect of a product with how nutritious it is. A soda might only have a small impact on the climate, but it will not sustain you."