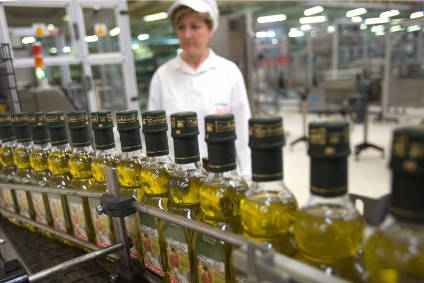 Deoleo run up a first-half loss of almost EUR20m (US$22.3m) due to one-off costs and saw sales decline but the Spain-based olive oil producer emphasised the improvement it had seen in margins.
The company posted a loss of EUR19.8m after booking non-recurring costs of EUR19.5m that were mainly due to challenges in Italy.
Deoleo's turnover was down 17.4% at EUR338.9m but the Carbonell owner grew EBITDA by 4.5% to EUR24.1m, leading to an increase in EBITDA margins.
"All margins improved significantly, especially in the second quarter," Deoleo said, emphasising it was focusing on more profitable business.
Deoleo outlined its strategy from next year until 2021. It plans to focus on a group of countries, redesigning its business in southern Europe, while trying to expand its business in the US. Deoleo is also drawing up a plan for cost-savings and efficiency.
The company, meanwhile, announced a new CFO. Pablo Pomeras has replaced Alberto Toni, who stepped down for personal reasons.