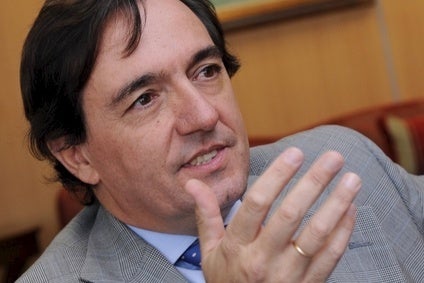 Jaime Carbó is to step down from his role as chief executive of Spain-based olive oil group Deoleo.
The Carbonell owner said Carbó, who joined Deoleo in 2011, had a contract that expired this year and decided to leave the business after "leading the organisational and industrial revamp, as well as the shareholder and financial restructuring, of the group".
Carbó's resignation will become effective on 28 May at Deoleo's AGM. He will be replaced by Manuel Arroyo, an executive at SC Johnson, where he led the household products group's business in Asia Pacific.
The announcement came alongside Deoleo's first-quarter results. The company posted a EUR6.3m (US$6.8m) loss for the first three months of 2015, hit by a 33.9% fall in EBITDA to EUR12.9m amid "soaring" olive oil prices.
Deoleo did post an 18.1% increase in turnover to EUR200.7m, with volumes up 7% as the company upped its promotional activity. It said it would emerge stronger after the commodities market stabilises.