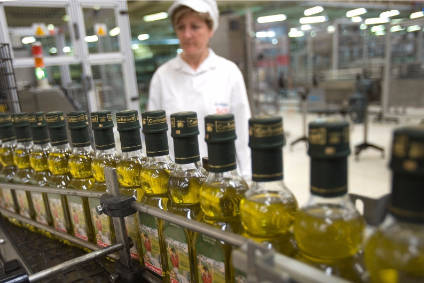 Spanish olive oil giant Deoleo has announced that Miguel Ibarrola López, its chief executive officer for less than a month, has resigned "for health reasons".
Ibarrola López was appointed as CEO – as well as company chairman and a member of the company's board – at the beginning of this month in an attempt to shore up the business after a year in the red and falling sales.
But in a statement released through the Madrid Stock Exchange, Deoleo said Ibarrola López had resigned with immediate effect (from 25 March). The company's vice chairman, Manuel Atencia Robledo, will carry out the functions of the chairmanship in board meetings in his place.
The director of human resources, Juan Moleres, will coordinate meetings of the management team.
Ibarrola López replaced Pierluigi Tosato as CEO although Tosato stayed on as a director. The appointment followed a year in which Deoleo's annual losses widened and its sales fell by more than 12%.
In the second half of the year, Deoleo – which owns olive oil brands such as Jojiblanca and Carbonell – carried out an impairment test on its assets, booking a charge of EUR201m (US$228.4m), some EUR111m of which was related to its business in the US, where olive-oil consumption fell.
In commentary surrounding the release of its annual results at the beginning of March, Deoleo insisted the test was "purely an accounting adjustment that has no impact on the group's financial situation".