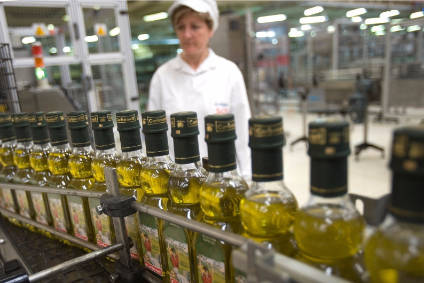 Spain-based olive oil supplier Deoleo has confirmed plans to cut around 95 jobs in the country as part of a "rationalisation" of its business.
Deoleo said in a notification to Spain's stock market regulator, the CNMV, its board had initiated moves required under Spanish redundancy procedures that would affect 14% of its total workforce.
Meanwhile, union leaders claim around 28% of the workforce will be hit and have called for "real dialogue" with Deoleo over its restructuring plans when formal talks with the company's management on redundancies start in February.
In its notice to the CNMV, Deoleo said it aims to "optimise capacity" by concentrating production on two factories in Spain – in Alcolea and Andújar – as well as its Rivas Vaciamadrid "centralised services" facility in Spain, plus a factory in Tavarnelle in Italy. The company pledged to increase capacity at those sites under an "investment plan" while improving competitiveness.
A spokesperson for the company told just-food today (30 January) there would be no other comment on the proposals at this stage.
However, Spanish trade union the CCOO said in a statement: "At present, 335 workers are on the payroll in the two production centres and in the central services, 28% of whom see their jobs again in danger."
The union said the company's estimate "included centres from outside Spain that will not be affected by the adjustment."
It added: "Successive adjustments and the sale of facilities have already reduced the workforce of Spanish facilities to less than half."
In October, Deoleo said it was selling a plant in southern Spain to local rival Dcoop and planned to close another in Italy "to adapt its industrial capacity to the business needs so as to improve its positioning in the market".
In November, Deoleo booked a loss of EUR26.8m (US$28.6m) for the first nine months of the year due to one-off costs – but saw operating profit grow.