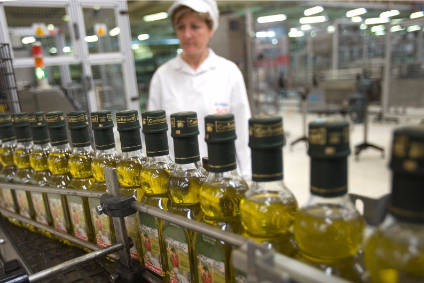 Spain-based olive oil producer Deoleo has made another two changes to its senior management, appointing a new CEO and creating the role of new executive chairman.
Pierluigi Tosato joins Deoleo as CEO from Italy-based FMCG company The Bolton Group, where he was chief executive of the business' food arm.
Rosalia Portela, a former CEO of Spanish telecoms firm ONO and current Deoleo board member, has been appointed to a newly-established position of executive chairman.
Last month, alongside the publication of its half-year results, Deoleo announced a new CFO.
Deoleo said Tosato has more than 20 years' experience in corporate management across the food and industrials sectors. As well as his stint at The Bolton Group, he was also CEO of Acqua Minerale San Benedetto Spa. Tosato succeeds Manuel Arroyo Prieto, who has stepped down, Deoleo said.
In a statement, Deoleo said its board wanted a chief executive with experience in "efficient management procedures and cost control".
Portela, who has been a member of Deoleo's board since 2014, succeeds Jose Maria Vilas, who was the company's chairman. Deoleo said it wanted to "reinforce" the role of chairman. "Both Rosalía and Pierluigi will share executive tasks in the company," a spokesperson said. Vilas will remain a board member.
Deoleo board member Fernando Valdés thanked Arroyo Prieto and Vilas for "successfully steadying the company and helping to transform our results". He said: "We would also like to welcome Rosalia and Pierluigi, who both bring knowledge of the local Spanish and Italian consumer goods markets, respectively, and look forward to working with them to drive continued international growth at Deoleo."
Tosato said: "With an impressive list of olive oil brands within the company, I look forward to working with the management team to enhance the company's existing successes and drive international growth."
In addition, Luca Bolla, a former CEO of Barilla and board member of Guess, will join Deoleo as an "independent board member", the company said.
Deoleo reported last month it ran up a first-half loss of almost EUR20m (US$22.3m) due to one-off costs and saw sales decline but the Spain-based olive oil producer emphasised the improvement it had seen in margins.