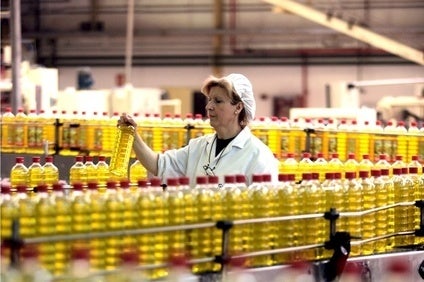 Deoleo, the Spain-based olive oil producer, has said global olive production is estimated to jump by more than a fifth, easing help the company's raw material bill, which has put pressure on margins in recent months.
The Carbonell owner said preliminary data from the International Olive Council suggests world production could rise 22% to 2.9 million tons. The group said rain late in the summer in Spain has helped production there.
In the nine months to the end of September, Deoleo generated a net loss of EUR24.7m (US$27.2m), a figure "almost similar" to the same period in 2014.
However, Deoleo's EBITDA dropped 46.9% to EUR31.9m as the company found it tough to pass on the higher commodity costs.
Turnover rose 11.8% to EUR626.3m as Deoleo pushed through some price increases, although sales volumes fell, especially in the third quarter.
Deoleo said its ability to pass on price increases improved in September and helped to mitigate the decline in gross margin.
The company said its sales in North America jumped 20.4%, with EBITDA up 29.8%, on the back of increased distribution and a boost from foreign exchange.
Looking at the sector more broadly, Deoleo said the recent rise in prices had hit the consumption of olive oil in some emerging markets, including Russia, Argentina and Brazil.