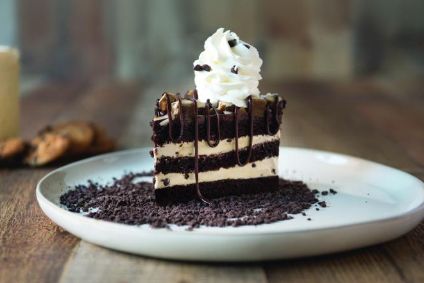 Dessert Holdings in the US is to get a new private-equity owner in the form of Bain Capital Private Equity, which is set to purchase the desserts manufacturer from Gryphon Investors for an undisclosed sum.
Based in St. Paul, Minnesota, Dessert Holdings describes itself as an umbrella company housing three desserts businesses: The Original Cakerie, Lawler's Desserts and Atlanta Cheesecake Company, which serve markets in the US and Canada, Mexico, the Caribbean, South America and Asia.
The transaction is expected to close during the second quarter and is subject to regulatory approvals. The management team at Dessert Holdings, which supplies the retail and foodservice channels, will remain in place, including CEO Paul Lapadat.
Lapadat said in a statement: "Bain Capital Private Equity's investment and business-building expertise is coming at just the right time in our evolution, and they share our vision and ambition to accelerate our growth as the innovation leader in premium, artisanal desserts. We want to thank Gryphon Investors for its support over the last five years and look forward to partnering with our new owners to expand our organisation and support the next stage of growth."
Adam Nebesar, a managing director at Bain, added: "We are thrilled to partner with this experienced team and look forward to supporting Dessert Holdings as it develops new and innovative products, pursues organic growth and acquisition opportunities, and further strengthens its value proposition to existing and new customers.
"Paul and his team have done an exceptional job in building Dessert Holdings as the leading premium desserts platform in a category that continues to grow as consumers increasingly choose to treat themselves to desserts with high quality, clean-label ingredients."
The Original Cakerie was founded in 1979 and has facilities in Vancouver, British Columbia and London, Ontario. The company makes layer cakes, bars and brownies.
Lawler's Desserts, which dates back to 1976, is a producer of cheesecakes, layer cakes and pies based in Humble, Texas. Atlanta Cheesecake Company, founded in 1988, manufactures cheesecakes and 'fusion' desserts and is located in Kennesaw, Georgia.
"Gryphon is delighted to transition our investment in Dessert Holdings to a partner that will help them attain the next-level of growth," said Keith Stimson and Matt Farron, partners at Gryphon. "Over our five years of ownership in the company, we have supported two add-on acquisitions, overseen a sizeable plant expansion, and solidified the management and operations team into a highly professional organization."