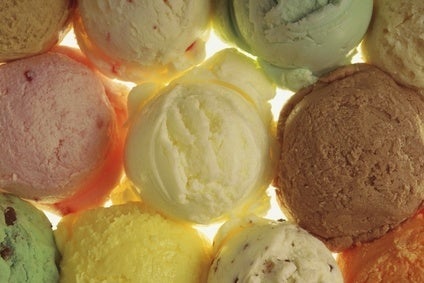 India's Devyani Food Industries Private Ltd is expanding its Cream Bell ice cream brand nationally, aiming to double its sales in the next five years.
"We have grown from US$8m sales in 2009 to US$80m in 2015, a growth rate which is twice that of the [ice cream] industry [overall]," Nitin Arora, CEO of Devyani told just-food. The company has set a target of US$160m sales by 2020, he said.
According to Arora, Devyani is not planning major advertisement commitments. "Our recent growth has been driven by focusing on the back-end and creating a robust distribution mechanism," he said.
The company has three manufacturing plants, in the states of Goa, Himachal Pradesh and Uttar Pradesh. "In the last four years, we have invested US$40m in the business and we are now expanding our Kosi [Uttar Pradesh] plant," said Arora.
According to Arora, India's $600m ice cream market is largely dominated by regional players but offers significant opportunities, given national per capita annual consumption is only 400 millilitres. With a distribution network in 20 of India's 29 states, Devyani places itself within the national market's top-five, alongside the brands Kwality Wall's, Mother Dairy, Vadilal Group and Amul.
In February, Cream Bell was launched in western state of Gujarat, which, according to Arora, is one of India's most mature ice cream markets for consumer choice and per capita consumption. Cream Bell products cost from $0.08 for a water ice lolly and up to US$6.50 per litre of ice cream cake. Supplies to catering businesses account for 30% of sales, with retail sales including those through company-owned street carts.