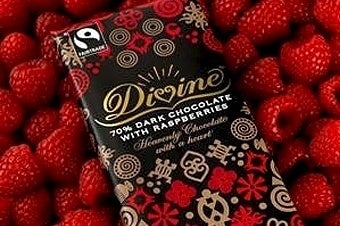 Fairtrade chocolate company Divine Chocolate has announced listings at a number of US mainstream retailers.
Until now, in the US, Divine's chocolates were stocked in Whole Foods Market and World Market. The company has secured lists at mainstream retailers including Kroger, Harris Teeter , Target , Meijer , Roundy's and Ahold.
The move sees the chocolate maker, which is 33% owned by cocoa farmers in Ghana, competing alongside "the premium chocolate big players", said Troy Pearley, VP of sales.
Speaking to just-food he said the "high quality in taste" of Divine Chocolate would see it perform well against its competitors.
"We are very pleased to see our consumer base growing as they discover this incomparable brand, and growing interest amongst more of the leading retailers," he added.