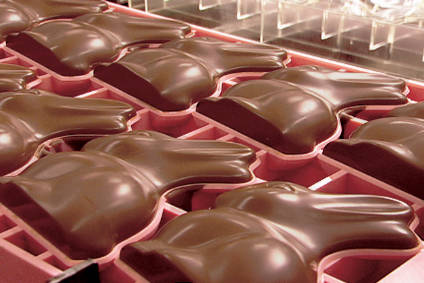 DKSH, the Asian sales and marketing agency, has snapped up a majority stake in Chinese e-commerce distributor Shanghai Sweets International.
The Switzerland-based agency has acquired a 51% stake in Shanghai Sweets International, also known as ESweets, for an undisclosed sum. It has an option to buy the remaining 49% within the next two years.
The distributor was was founded in 2007 in Shanghai. DKSH described eSweets as "a fast-growing distributor of premium consumer goods in China" and said it focuses on e-commerce for brands in the "premium" segment such as Lindt & Sprungli's Lindt products, Storck, Bahlsen and Barilla.
Dr. Joerg Wolle, the president and CEO of DKSH, said: "For quite some time, in a strategic and targeted way, DKSH has been expanding its activities in the online segment, further creating value for our clients and customers. Wherever we create or satisfy demand, DKSH actively secures and expands its presence. At the same time, targeted suitable acquisitions support our successful strategy of sustainable profitable growth."
James Ge, the founder of ESweets, said the company's new majority owner would help it capitalise on the "tremendous growth potential for clients" in the online channels in China.
"DKSH's strong sales and marketing expertise, its resources and its long-term relationships with leading clients will significantly support our business. Together, we are able to offer matching market expansion services in China and Hong Kong to our clients."
Aymeric Poulain, an analyst at France-based finance house Kepler Cheuvreux, said: "We know very little about ESweets With 55 employees, we believe the company has a turnover of less than CHF20m (US$20.4m). DKSH is hinting at fast
growth. Margins are probably higher than a pure play distributor, suggesting north of 4-5% EBITDA margin and thus a consideration of less than CHF5m for the 51% stake – DKSH rarely if ever paying double-digit EBITDA multiples."
Poulain said DKSH sees an opportunity in serving "as a marketing bridge" between its customers and the e-commerce channel and added: "A large number of DKSH's consumer goods clients have witnessed a complete change in Chinese consumer behaviours driven by the ascent of e-commerce as a dominant distribution channel in recent years. Understanding how to navigate this fuzzy and fast moving channel is therefore strategic from a marketing stand point, such that DKSH sees an opportunity in serving as a marketing bridge between its clients and the e-commerce world. Too early to know if e-Sweet will be the right deal for DKSH, it should be seen as a relatively low cost ticket to play into a wider pond."