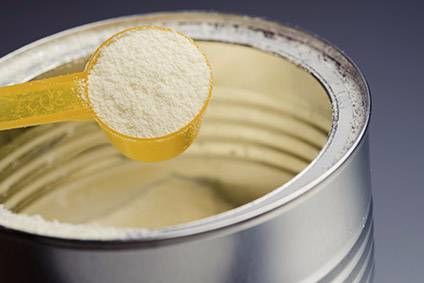 German dairy group DMK is to expand its existing dairy plant at Strückhausen in Lower Saxony to create "a forward-looking production site" for baby food by the end of 2017.
A DMK spokesperson told just-food today (19 December) the expanded facility will also take on production of the group's Humana infant formula brand, which to date has been manufactured at its Herford joint venture operation with German baby food maker Hipp in northern Germany.
Hipp said earlier this month it had acquired full control of operations at Herford under a deal with DMK – but declined to discuss whether Humana would continue to be produced at the site.
DMK and Hipp have since agreed Humana production will continue at Herford until it can be transferred to the expanded Lower Saxony site, the DMK spokesperson said. "It has also been agreed that the contents of the agreement will otherwise remain confidential."
DMK said the sale of its stake at Herford formed part of its "strategy of further investment in the baby food sector on the basis of the international Humana brand".
Meanwhile, DMK has announced the appointment of a former Mondelez International executive to head up a planned new business unit as part of a reorganisation of the company next spring in the wake of a major cost-cutting programme.
DMK said Thorsten Rodehüser, who was most recently MD of the snacks business for Mondelez in Germany, has been appointed COO of the new private-label business unit, which is set to be launched on 1 March. The 48-year-old will report to DMK's group management, the company said.
In a related move Matthias Rensch, head of DMK's branded products unit since 2013, will become COO of a new "brand business unit" when the reorganisation comes into force, DMK said. The group declined to give details of the reorganisation.