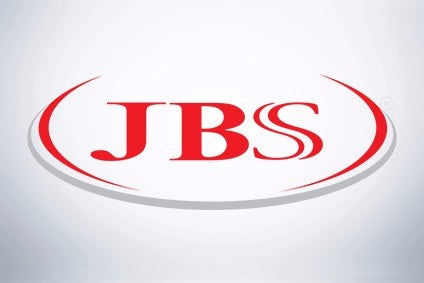 JBS, the Brazil-based meat behemoth, has reportedly been ordered to close one of its domestic factories amid concerns about Covid-19 – a plant that was also shut recently amid worries about infections.
According to multiple reports in Brazil, a regional labour court in the country has said JBS must close a plant in the city of Passo Fundo in the southern state of Rio Grande do Sul.
just-food has approached JBS for comment.
JBS had been allowed to re-open the facility on 21 May after it was closed on 24 April following an outbreak of the novel coronavirus, reports said.
Brazilian news website G1, citing data from government officials, said some 287 employees have tested positive for Covid-19.
JBS did provide a statement to G1 in which the company said it had been adopting "a strict prevention protocol" at all its plants in Brazil, including daily disinfection and the measurement of the temperatures of staff before they enter factories.
The group has seen plants in Brazil and in the US closed at times during the pandemic. Meat factories around the world have proven hotspots of Covid-19, in part due to the more labour intensive nature of the facilities. There has, however, been criticism about the way some processors have reacted to the disease.