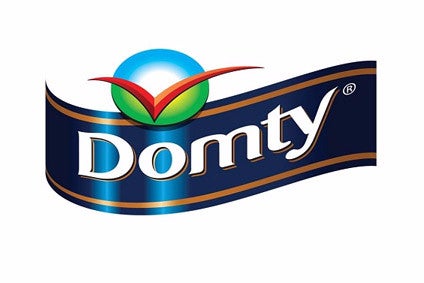 Arabian Food Industries Company Domty, the Egypt-based cheese maker, has said it plans a further rise in prices this month to offset the impact of currency exchange rates on the Egyptian pound.
Mohamed El Damaty, Domty's managing director for planning and supervision, said the average price per kilogramme for the company's carton packs of cheese, the "most significant" product sold on the domestic market, increased by nearly 20% from EGP12.6 (US$0.68) per kilogramme in the third quarter of 2016 to EGP15.03 in October and November.
El Damaty said the price edged up further in December and the January price increase will be "to absorb the impact of the currency exchange rate".
However, El Damaty said Domty is "waiting for a stable exchange rate to study the size of any other price increase in the future".
The announcement came after Domty booked net profit of EGP54.9m for the period to the end of September, down 43.7% on a year earlier, which the company blamed on foreign exchange issues. Domty said then it had decided not to fully pass on price increases to consumers.
El Damaty said the 3 November decision by Egypt's central bank, to float the Egyptian pound as part of economic reforms, means "it will take time to release the company's financial statements" for the financial year ended 31 December 2016.
In a move aimed at reassuring investors, El Damaty said "there is no significant impact on sales". He said Domty sold 12,406 tons of carton pack cheese during October and November, compared to 12,185 tons during the same period in 2015.
According to El Damaty, sales of carton packs of cheese account for more than 60% of Domty's revenue.