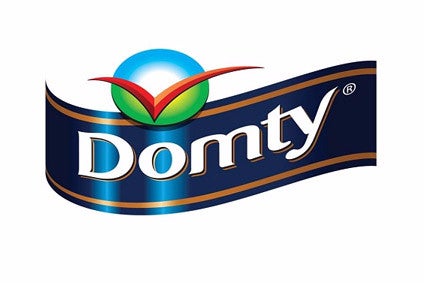 Arabian Food Industries, Egypt's biggest cheese maker, saw profits slump in the second quarter from a year earlier but rebound from a loss in the first three months of 2017.
Net income fell 42% to EGP12m (US$669,000), compared with EGP20.7m in the second quarter of 2016, according to unaudited results the company, also known as Domty, presented to the Egyptian stock exchange yesterday (17 July). The net profit margin almost halved to 2.47%.
Still, Domty's second-quarter net profit was up from a EGP6m loss in the three months to 31 March.
Domty reduced sales of its Gebnety and Damo cheese brands in the second quarter due to competition from smaller companies with low fixed costs, it said in statement accompanying the results. The company also noted it almost ceased sales of its key carton packed cheese in the first three weeks of April to overcome "market resistance" to a planned increase in prices that was approved in February.
"The company was able to turn profitable in the second quarter of the fiscal year despite the reform in the company's sales policy to facilitate the process of raising the prices of the company's products," vice chairman Mohamed El Damaty said.
Domty's second-quarter revenue rose 17% to EGP487m from a year earlier and operating profit climbed 15% to EGP39m.
Going forward, the company said it is committed to a decision made by its board to postpone the introduction of new products until the fourth quarter while sales volumes are dropping due to a decline in consumers' purchasing power.
Despite the reforms, Domty continues to maintain its market share, although it said strong competition in the juice sector is a negative factor on profitability.
Report on Domty's first-quarter results: Sales up but Egypt cheese firm Domty books Q1 loss