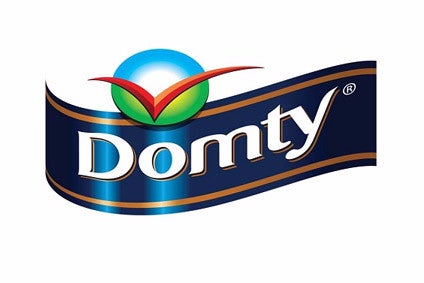 A fall in costs has seen Egypt's Arabian Food Industries – or Domty – post a surge in profits for the year.
For the period ending 31 December the newly listed dairy player recorded a 355% jump in net profit year-on-year to EGP128.7m (US$14.5m).
Operating profit rose 165% year-on-year to EGP207.5m.
Domty said both a lower effective tax rate and a the ratio of selling, general and admin costs to sales declining in the period lifted profits.
Sales rose 24% to EGP1.4bn "driven by" Domty's carton pack cheese products which saw capacity additions during 2015.
Domty chairman and managing director Omar El Damaty said: "It is an honour to report our first set of results as a publicly traded company following our very successful IPO earlier this month. Domty delivered significant improvements across all of its key indicators in FY2015, with top-line growth and margin enhancements trickling down to our bottom-line, which rose nearly five-fold during the year."
Last month Domty's debut on to the Cairo stock exchange saw its shares jump on the first day of listing (22 March).
According to Middle East bank EFG Hermes, which was the co-ordinator and book runner for the combined offering, the sale was six times oversubscribed.
Domty is now preparing an EGP300m capital injection to help fund its growth.
"As we said at the time of our listing, we are very aware that our transformation into a publicly traded company has just begun. We will continue to enhance not only our operations but also our governance framework as we prepare to deploy the proceeds of a EGP300m capital injection subsequent to our IPO. We are exploring opportunities to allocate the proceeds from the capital increase to expand our national distribution network, to introduce new product categories, and to expand our operations to high-growth African markets," El Damaty added.