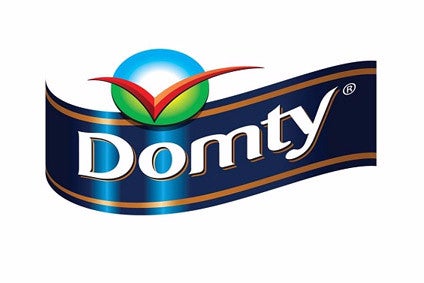 Arabian Food Industries Company Domty, the Egypt-based cheese maker, saw its profits fall in the first nine months of 2015, as the company, hit by foreign exchange issues, decided not to fully pass on price increases to consumers.
Domty booked net profit of EGP54.9m (US$68.2m) for the period to the end of September, down 43.7% on a year earlier. Operating income slid 35.6% to EGP100.5m.
The company saw its revenues rise 18.6% to EGP1.24bn but said the weakening of the Egyptian pound and the lack of foreign currency supply through official channels hit its earnings.
Vice chairman and deputy managing director Mohamed Omar El Damaty said: "A severe shortage in foreign currency availability followed by an almost complete halt in FX supply through official channels weighed heavily on our profitability during the third quarter, especially as we opted not to fully pass on price increases to consumers. Instead, our strategy during the quarter was to defend our leading market position in our primary white cheese segment, the result of which was a 30% year-on-year growth in the segment despite fierce competition in the market and an unprecedented increase in marketing spend across the industry."
Domty did push through some price increases in the third quarter. For example, the company pushed up the price of cheese sold in a carton pack by 13.2%, cheese sold in a plastic tub by 8.4% and prices on mozzarella by 2%.
El Damaty said the 36% rise in revenue Domty saw in the third quarter had brought the company "closer to achieving our target of 20% growth" for the year as a whole despite a fall in export volumes amid "economic and political challenges affecting our neighbouring markets."
He added: "We view the recent float of the Egyptian pound as a step in the right direction – one that will reflect positively on our business in the medium and long term. We remain confident in the fundamentals of our market, with consumer demand strong enough to absorb over time the anticipated inflationary pressure and with room for increased production capacity and new product offerings. We have already increased our prices by some 30% starting 4Q16 to better reflect the reality of a flexible exchange rate, with further increases being largely dependent on how the FX market will adapt over the coming period. Meanwhile, we are pushing ahead with our expansion into the baked goods market while at the same exploring opportunities in the yellow cheese segment."